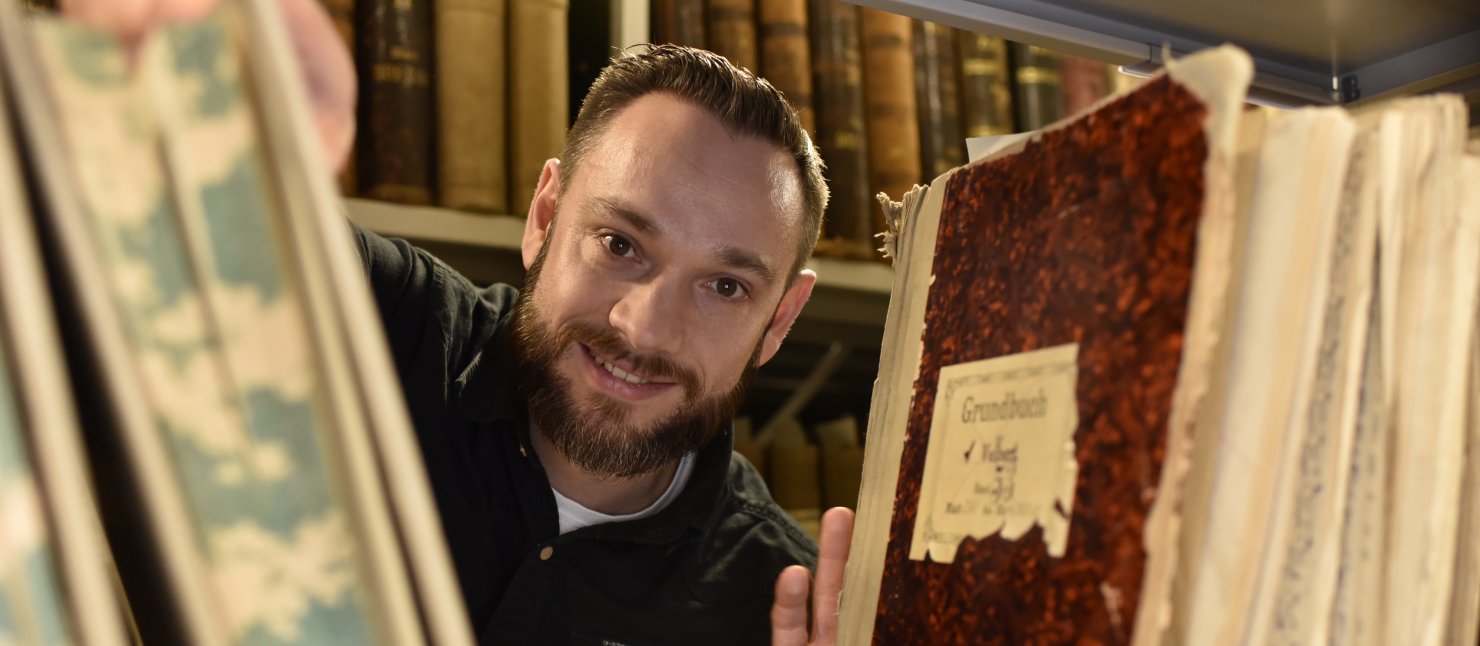 The State Archives of North Rhine-Westphalia
Limited availability of the State Archives of North Rhine-Westphalia
In order to contain the increase of Covid-19 infections in Germany, the reading rooms of the State Archives of North Rhine-Westphalia will remain closed at all locations until 28 February 2021. We will inform you about further measures on this website on February 24th 2021.
The State Archives will maintain other services to a limited extent for the duration of the closure of the reading rooms. You will find the addresses for mail or email enquiries on the information pages of the departments of East Westphalia-Lippe, Westphalia and Rhineland. Please understand that the current pandemic measures may cause delays in processing your requests.
The State Archives of North Rhine-Westphalia
The State Archives of North Rhine-Westphalia are the "memory" of this federal state and are open to all citizens. Their purpose is to collect, store, supplement and preserve documents on the history of our federal state and its predecessors, to develop these resources and to make them accessible to the general public. The State Archives comprise the following departments:
Three regional departments (Rhineland, Westphalia and East Westphalia-Lippe) function as direct points of contact for each region, providing services to private users and authorities.

The Policy Department handles the development of policies and strategies, the conservation of material (including placement on film for preservation and backup purposes as well as digitisation) and all issues concerning electronic document archiving.

The Central Services Department is responsible for human resources, budgeting, organisation and IT.
The State Archives have offices in Duisburg, Münster and Detmold, where they are spread over several locations, with their headquarters and chairman's offices in Duisburg.