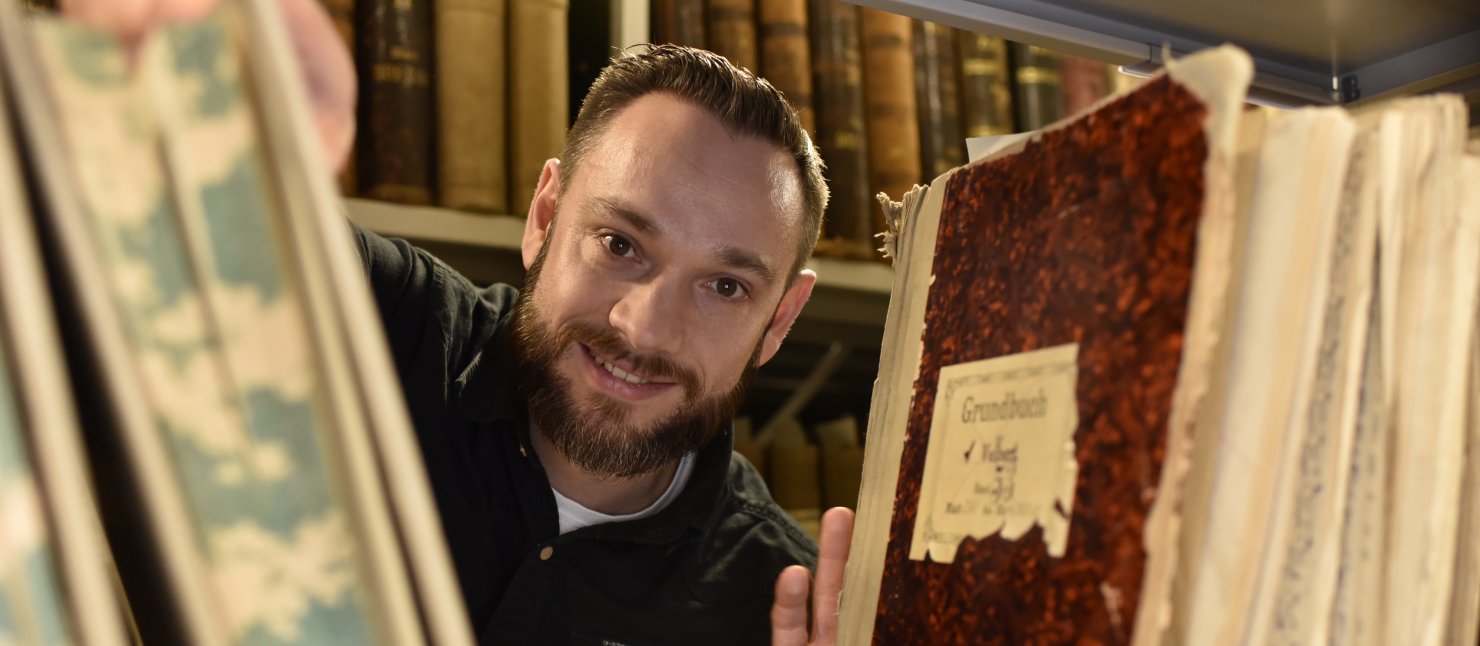 The State Archives of North Rhine-Westphalia
Limited availability of the State Archives of North Rhine-Westphalia
The operations of the State Archives are currently limited, due to the threat of infection from COVID-19 (coronavirus).
Any visit to our Reading Rooms is subject to special terms of use. To comply with social distancing rules in our Reading Rooms, all users must book their visits by email and at least two days in advance, writing to the relevant unit. Reading Room spaces are limited, and bookings are therefore mandatory. Once you have booked, we will confirm your request, and you must submit our confirmation when you visit. We regret that we cannot admit you to a Reading Room unless you have a confirmed booking.
When you come to visit, you will be required to observe all health and safety regulations. 
Would you please send your request to one of the following email addresses, as appropriate:
The Rhineland Unit in Duisburg: rheinland@lav.nrw.de 
The Westphalia Unit in Münster: westfalen@lav.nrw.de 
The East Westphalia-Lippe Unit in Detmold: owl@lav.nrw.de
The State Archives of North Rhine-Westphalia
The State Archives of North Rhine-Westphalia are the "memory" of this federal state and are open to all citizens. Their purpose is to collect, store, supplement and preserve documents on the history of our federal state and its predecessors, to develop these resources and to make them accessible to the general public. The State Archives comprise the following departments:
Three regional departments (Rhineland, Westphalia and East Westphalia-Lippe) function as direct points of contact for each region, providing services to private users and authorities.

The Policy Department handles the development of policies and strategies, the conservation of material (including placement on film for preservation and backup purposes as well as digitisation) and all issues concerning electronic document archiving.

The Central Services Department is responsible for human resources, budgeting, organisation and IT.
The State Archives have offices in Duisburg, Münster and Detmold, where they are spread over several locations, with their headquarters and chairman's offices in Duisburg.